Here's our story. We look forward to hearing yours.
About Cindy Jones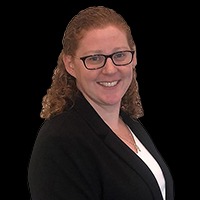 Cindy works in our Easton office as an Operations Associate. As a part of our Operations Team, she plays an integral role in paperwork processing and also processing transactions and maintenance for all of our client's accounts. Cindy has gained experience through various administrative roles and her attention to detail makes her a great addition to our firm.
Personally, Cindy was born and raised in Easton, but she now lives in Mardela Springs with her husband and 2 daughters. She is a very proud Army wife and loves helping new wives adjust into the Military life. Outside of work, Cindy enjoys motorcycle rides with her husband on all the country roads the Eastern Shore has to offer.  She also enjoys reading, traveling to places she hasn't been, and spending time with friends and family.