Creating a Retirement Income Strategy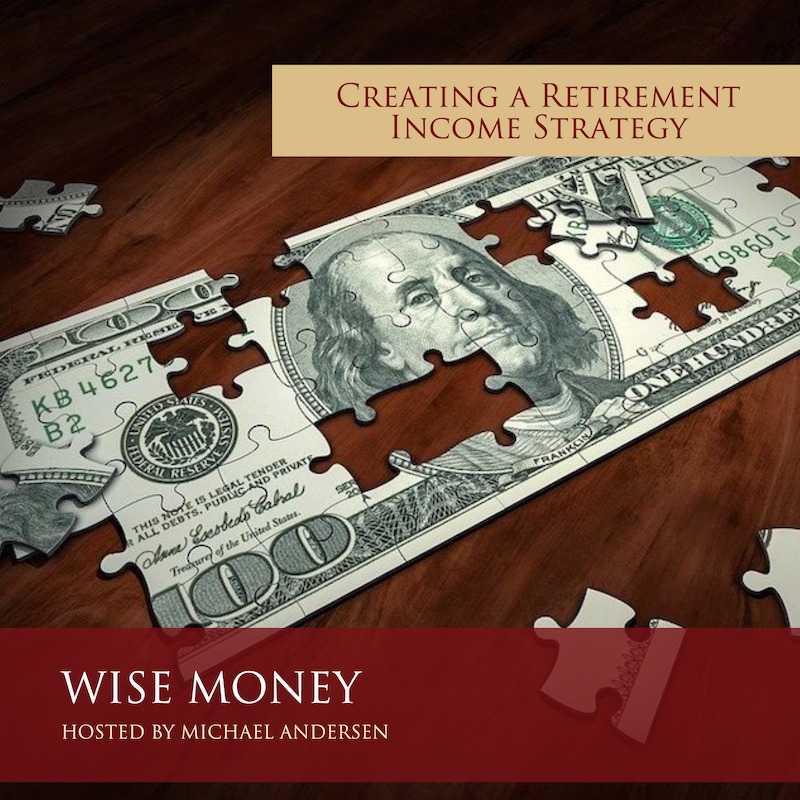 In the face of a potential post-pandemic economic fallout and an ever-present threat of tax increases, it's incredibly jarring to learn that many American's seem to be coming up short on just how long they expect their retirement savings are going to need to last. Ask anyone planning for retirement what their biggest fear is and the resounding answer will be running out of money.
The reason running out of money in retirement is such a big fear is because, once you retire, that consistent paycheck that you've been depending on your whole life suddenly disappears. Retirement is the time to look towards all of those assets that you've saved and turn them into a new kind of income. Finding a way to do this, and ensuring that you'll have enough income to last your entire retirement takes comprehensive thinking and deliberate planning. This week on Wise Money, Michael Andersen is here to help teach you the basics of generating income in retirement so that you can make your money lasts as long as you do.