Have You Been Naughty or Nice with Retirement Planning?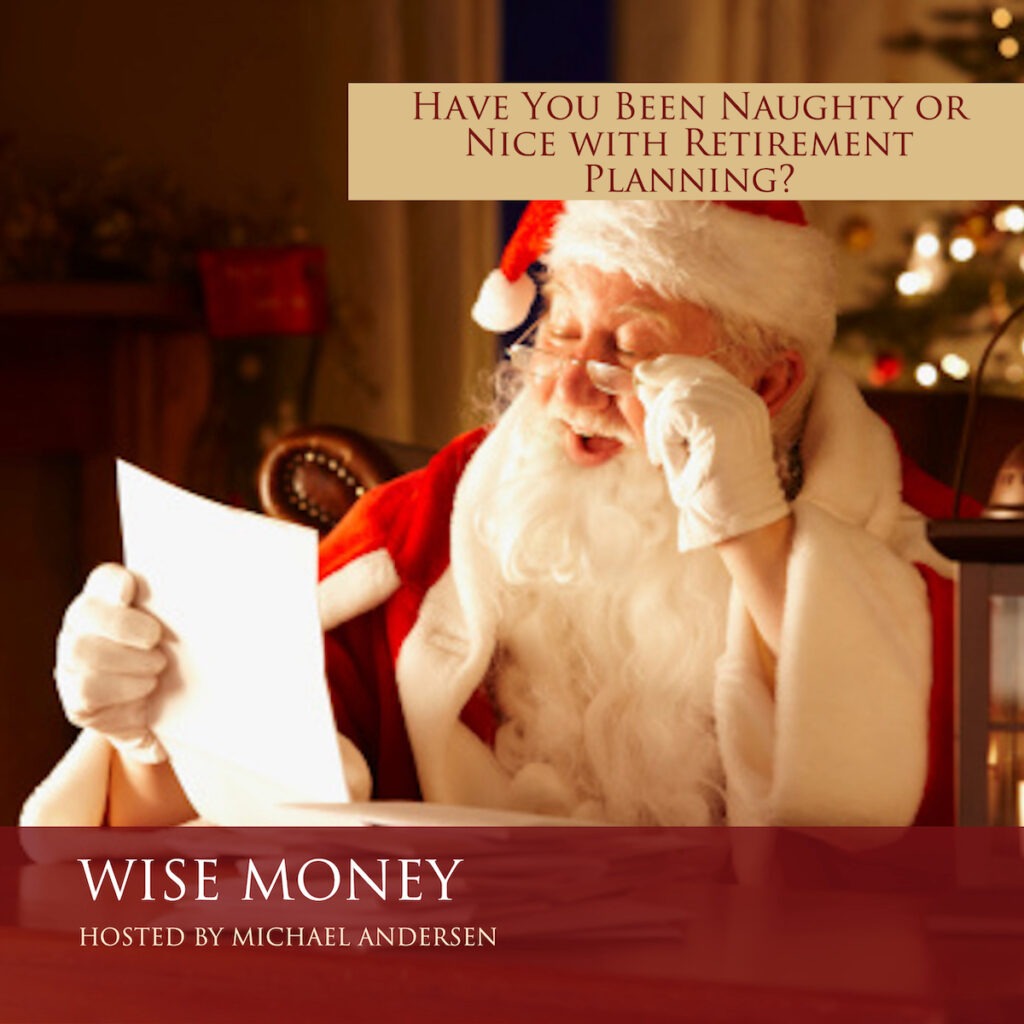 As we approach the holiday season, Michael Andersen is here to take on the role of retirement Santa and discuss good and bad retirement planning practices. The holidays are the perfect time to take stock and think about what has been working for you and what might need to be changed in the new year to bring you closer to your long-term financial goals.
To help walk you through good and bad retirement planning tactics, Michael provides hypothetical situations where someone may be planning wisely or may be making some mistakes.
Find out where you land on the naughty or nice retirement planning list today!