Here's our story. We look forward to hearing yours.
About Holly Baldwin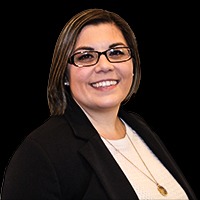 Holly Baldwin works in our Easton office as an Operations Associate. She has an integral role as the firm's primary paperwork processor and is also responsible for the transactions and maintenance for our client's accounts. Holly is a graduate of Salisbury University with a Bachelor's Degree in Anthropology, and she then went on to receive her Master's Degree from Monmouth University. Holly found herself returning to the financial industry after working five years as an Archaeologist.
Personally, Holly is from Talbot County, and lives in the area with her partner and son. In her spare time, Holly enjoys traveling, spending time with family and friends, and also serving on the Talbot County Historic Preservation Commission.