Here's our story. We look forward to hearing yours.
About Lindsey Steele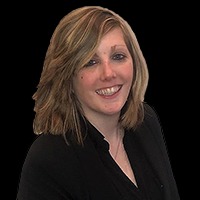 Lindsey works in our Easton office as an Operations Associate. As a part of our Operations Team, she plays an integral role in paperwork processing and also processing transactions and maintenance for all of our client's accounts. Lindsey is a graduate of Salisbury University Summa Cum Laude with a Bachelor's Degree in History. Lindsey has previously worked in the insurance industry, both processing and maintaining accounts.
Personally, Lindsey was born, raised, and still currently resides in Federalsburg, MD. Outside of work, she enjoys listening to and playing live music, as well as traveling.