Here's our story. We look forward to hearing yours.
About Megan Vickers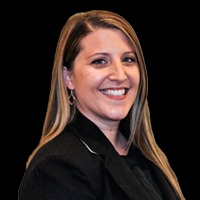 Megan Vickers works in our Easton office as the Administrative Associate. She greets everyone with a warm welcome and big smile as they walk through the door. Megan makes sure that everyone receives top-notch service while they are here, and also when they call our office since she is often the first point of contact. Previously, she had worked at the YMCA for 13 years in various roles.
Personally, Megan was born and raised in Hampton Roads, VA, but she now lives in Caroline County with her husband, son, daughter, three dogs, and one cat. In her spare time, Megan enjoys being outdoors, taking adventures, reading, and spending time with family and friends.