Retirement Planning Tips for Women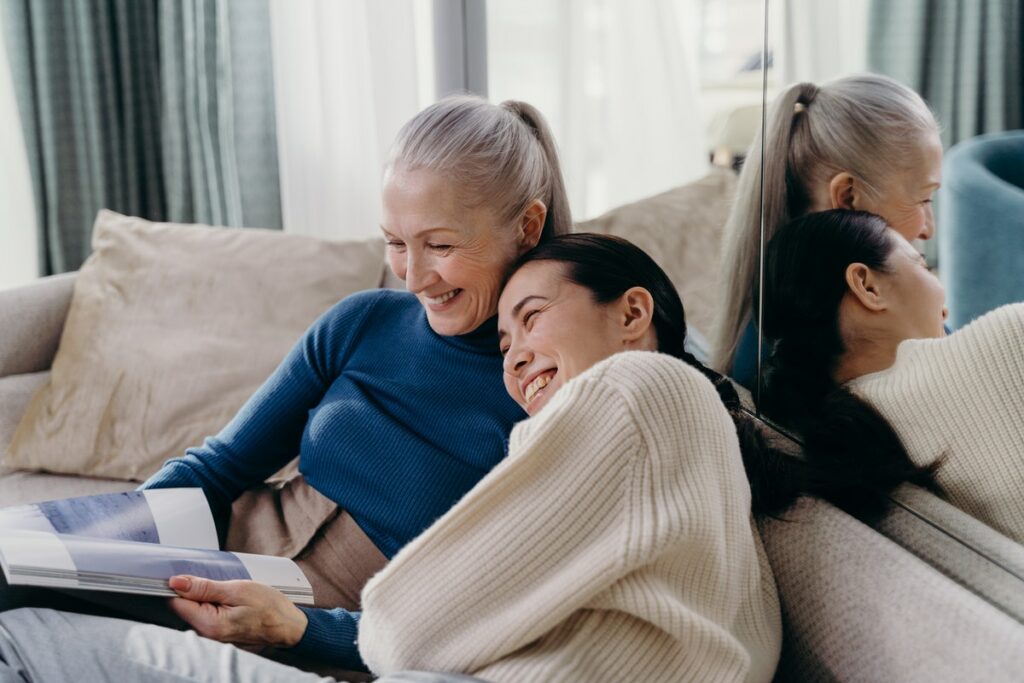 Women Face Unique Battles When it Comes to Retirement Planning, Here's How to Overcome Them
If you're looking for retirement planning tips for women, chances are you're getting close to a long-anticipated exit from your working years. After a lifetime of working hard and diligently saving, retirement is when you can finally take a step back and relax. However, this time in your life can also be fraught with financial uncertainty, especially given the fact that many people will face a retirement period that lasts for 30 years or more. The topic of retirement planning can be even more complicated for women, who statistically live longer than men but continue to make less money and, therefore, amass less in retirement savings than men.
In the wake of COVID-19, a global pandemic that disproportionately impacted women, it's more important than ever for women to take time to prepare, educate, and plan for a secure financial future. The below retirement planning tips for women can help you put yourself on firm financial footing as you move closer to retirement.
Build out a budget – and stick to it.
The first step to financial security is creating a budget that adequately accounts for all your living expenses and also consists of a savings plan that can help bring you closer to your financial goals. Creating a budget with retirement planning in mind can help you plan out how your money will be spent as well as provide you the freedom to make any changes you may need to on the way to retirement, should you experience any big life changes.
You'll want to start by writing down how much income you'll need to cover your essential expenses each month. This will help you determine whether you're at risk of having a gap between the money you have and the money you need to support your lifestyle. If there is a gap, the next step is for you to figure out how you'll bridge that – whether that's through protected lifetime income from an annuity, Social Security benefits, or some other form of income that you'll be receiving. Once you have your basics covered, you can use the rest of your retirement savings to supplement your lifestyle however you'd like.
If budgeting is difficult for you, there are many resources out there to help you build and follow a budget. In particular, apps like Mint or YNAB can provide guidance and tools as you plan and manage your funds.
---
---
Save as aggressively as possible.
If your employer offers a workplace retirement savings account, like a 401(k), join it as soon as you can and contribute to it as much as possible. Some workplaces even offer to match your contributions, so be sure that you're maxing out at least as much as you need to meet the contribution limit so that you're not leaving money on the table. If your workplace doesn't offer a retirement savings plan, you might want to consider opening an individual retirement account (IRA). Not only are these accounts tax-advantaged, but they can help your savings grow as your investments compound over time.
Remember that education is its own form of power.
Unless you've studied finance, you may struggle a bit with financial literacy – that is, understanding all aspects of personal finance and investing. However, even having a grasp on basic financial knowledge can do wonders to help you make better financial choices for yourself and your future. Luckily, we live in a digital age where there are many resources available to you at the touch of your fingertips – including our Andersen Wealth Management Blog! You can also go online and join online classes, watch YouTube videos, browse the web, borrow a book, or seek professional advice to help empower you with the knowledge you need to make better money choices for yourself.
---
---
Plan for the future you deserve.
In 2020, CNBC did a survey with Women at Work and found that nearly 1 in 5 women have nothing saved for retirement. The reasons were varied but one of the biggest was that women often place other saving and spending needs for their families above their own retirement goals, which ultimately leaves them completely unprepared for this chapter of their life. Considering the fact that there's a good chance you could live 20+ years or more in retirement, this is not an ideal reality for women to be facing. If you want to be supported throughout your entire retirement, it's important that you're establishing the proper long-term goals and developing a financial plan that addresses those goals accordingly. Effective planning is a crucial step to help improve your chances of retiring comfortably later.
Don't be afraid to ask for help.
Research shows that only 14% of women frequently discuss saving, investing, and retirement planning with people they trust. If you feel uncomfortable talking to family and friends about finances, it might be time for you to begin looking into hiring a financial advisor that you trust who can help you create a comprehensive financial plan that will pave the way for you to achieve your short- and long-term financial goals and a financially secure retirement. Having a financial advisor in your corner can also help ensure that you're utilizing all the resources available to you and making the best financial choices for your situation.
At Andersen Wealth Management, we would be happy to share more retirement planning tips for women, as well as to discuss overall financial planning for women. If you'd like to speak with a member of our experienced team, reach out to us today. We look forward to hearing from you!