Staying Active in Retirement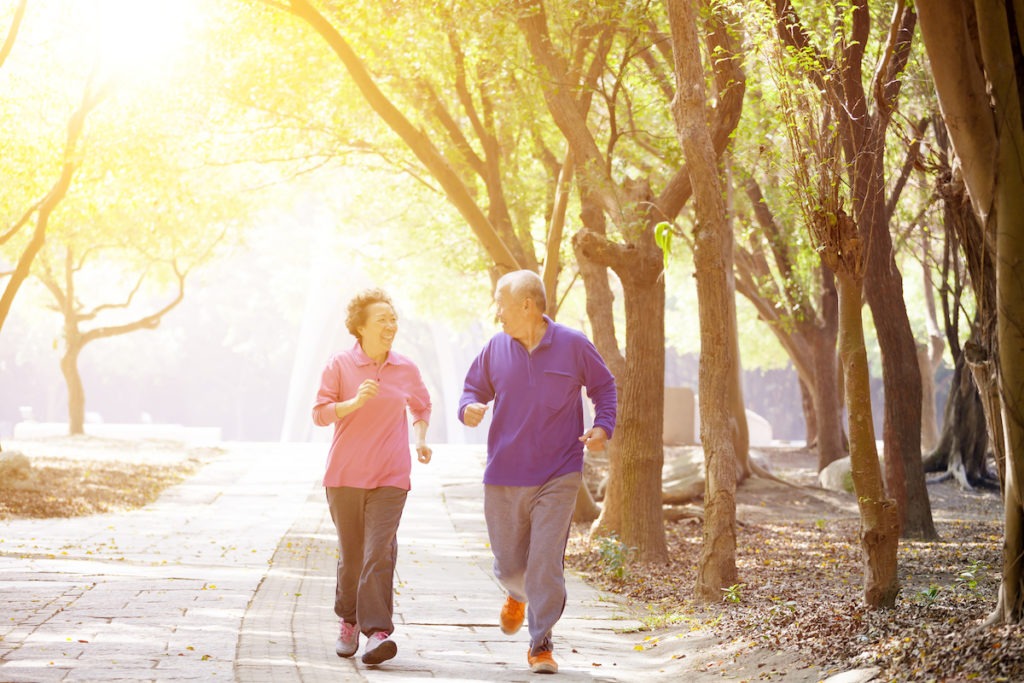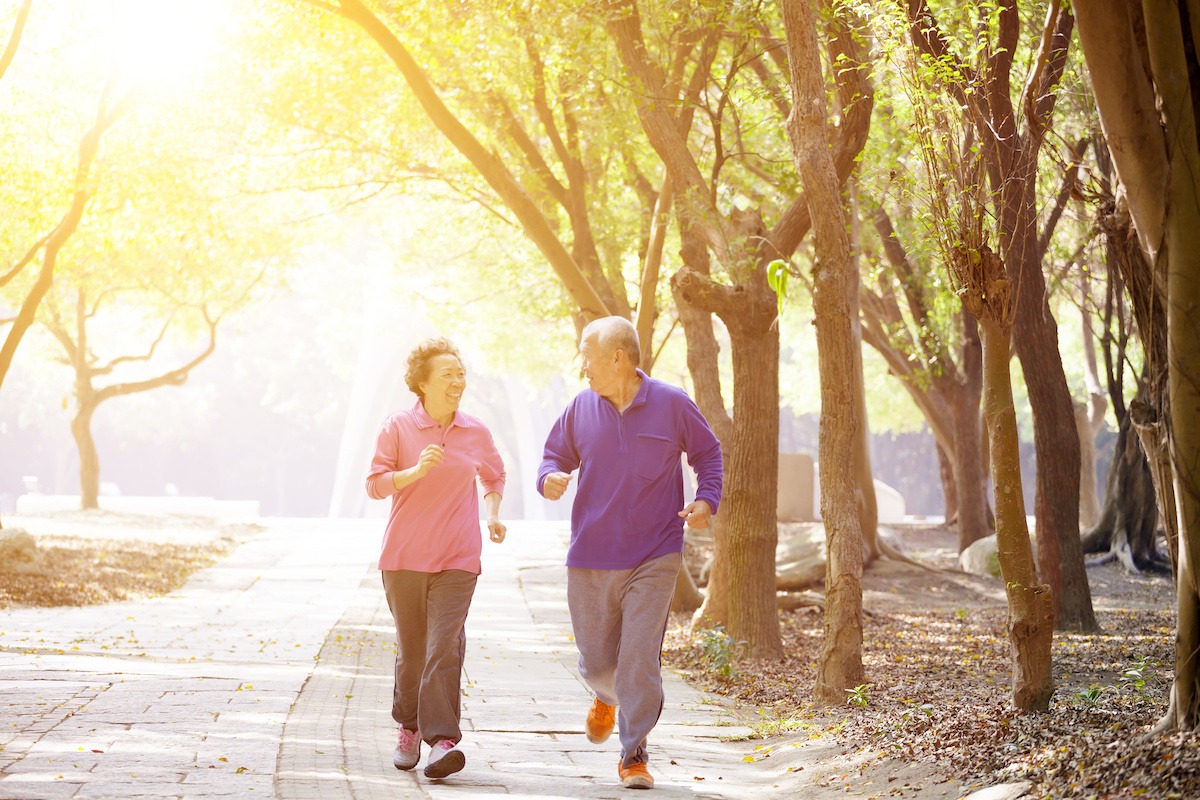 The time you've been working, planning, and saving for has finally arrived! You're retired. You can travel, you can spend time with your spouse, you can attack that bucket list. After a short time though, you may find the excitement of this new chapter ebb and the reality of how much actual time you have in a day. If like a lot of us, you'd spent most of your adult life working and/or chasing kids, the lack of a schedule may prove a little more challenging than expected.
This is why it's so important to stay active in your retirement. Active, in this case, is not just exercise, though that is definitely a major factor, but also active socially and in your community. Social connections, friendships and having reasons to get out the door, outside, and into the world keep us healthy and happier into retirement.
Fitness and Health
A healthy diet and exercise regimen are beneficial to everyone, at any age, but even more so to seniors. A diet high in whole grains, fruits and vegetables and low in processed foods, sugars, and saturated fats is a good choice for everyone.[i] Making good choices in what you eat and how you move will improve your overall health and quality of life as you get older.[ii] Exercise improves flexibility, keeps bones and muscles strong. Studies have shown that physical activity can help reducing diabetes, cardiovascular diseases, cancers. Fitness can prevent falls and extend independence. It is also good for mental health and stress management.[iii]
Exercise does not have to mean going to the gym, though joining your local YMCA, doing group classes or working with a trainer may be beneficial. Dance classes, martial arts, golf, yoga. Exercise can be as simple as taking a walk around the neighborhood or going up a few flights of stairs. The key is to be moving and avoiding a sedentary lifestyle. Getting a friend or a spouse to pair up and exercise with you is also a great motivator.
Be Part of Something
Having a purpose outside of ourselves is one of the most important aspects of a long and happy retirement. This is a wonderful time to explore interests, to try new things, or to seek out opportunities in your community and do things you are passionate about. Volunteering can be good for overall health and staving off depression.[iv] Explore options in your area from painting classes or gardening clubs, to libraries, senior centers or other community centers. Improving the community, learning new things about yourself and making or strengthening relationships will all enrich your retired life.
Get Out There
Trying new things and joining classes is a great way to spend your retirement. Explore your senior discounts and AARP deals. See what is available to you in your area. From movie theaters to art museums, you have the luxury of time to explore the world even if you stay close to your backyard. From around the block to around the globe, regardless of health or budget, getting outside, getting fresh air, and having experiences are all important to the quality of life. Limit your screen time, much the way you would to a child, and get moving. The nature of television and technology these days can be both addicting and time-consuming. And while there are wonderful benefits to the options of programming and the social connectedness of the internet, it's also good to get out and be in the world as well, making memories.
Make Connections
A large study showed seniors with a good relationship with their spouse reported an overall happiness in retirement regardless of health or finances.[v] This makes sense, as people spend a lot of time with their spouses over a lifetime. Your partner is a support, a sounding board, and a friend. Intimacy, both emotional and physical, are important aspects of retirement and aging that oft get overlooked. And an unsatisfying or troubled marriage will bring stress and dissatisfaction that can affect all aspects of retirement.
Relationships with friends are also very important, and in some studies, can be more important than family. Your friendships can actually be a predictor for your health and longevity even.[vi] This is in part because we normally are doing leisurely activities that we enjoy with friends, whereas a large portion of family time can be spent on more serious or obligatory things.
The Big Picture
You worked hard to retire well. And it's important to look at the big picture of a quality retirement, not only by how much you have to live on, but how your days and spent and with whom. A quality life is one that is rich in good relationships, experiences, and healthful body and mind. Life is often filled with unexpected or challenging events, but if you make your health a priority and stay active, you will be better off overall. And hopefully, fulfilled.
---
[i] https://www.cbsnews.com/news/healthy-diet-nutrition-gsk/
[ii] https://www.cdc.gov/nccdphp/sgr/olderad.htm
[iii] https://www.ncbi.nlm.nih.gov/pmc/articles/PMC3830178/
[iv] https://health.usnews.com/health-care/patient-advice/articles/2017-07-28/can-retirement-be-a-depression-risk
[v] http://time.com/money/5023300/3-ways-to-have-a-happy-retirement-according-to-people-whove-already-retired/
[vi] http://time.com/4809325/friends-friendship-health-family/