Here's our story. We look forward to hearing yours.
About Emily Gay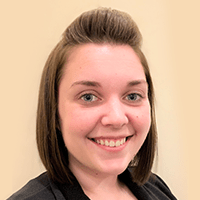 Emily works in our Easton office as an Administrative Associate. She greets everyone with a warm welcome and a big smile as they walk through the door. Emily's primary goal is making sure everyone that walks through our door receives top-notch service. She is also the first point of contact when calling our office.
Personally, Emily currently lives in Southern Talbot County with her family. In her spare time, she enjoys spending time with her family and close friends, as well as relaxing and creating "DIY" projects from Pinterest. Emily also enjoys taking weekend trips and helping others as much as she can.