Here's our story. We look forward to hearing yours.
About Gregory Holman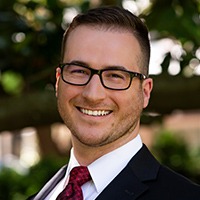 Gregory is currently a Financial Specialist with Andersen Wealth Management. He specializes in meeting with our clients regularly in order to make planning their retirement journey an easy one. Gregory believes that managing wealth begins with having a firm understanding of a client's needs and the goals they want to achieve before a strategy is put in place.
Personally, Gregory holds a bachelor's degree in Economics from Rutgers University and he currently resides in Easton. He enjoys personal fitness, especially running, hiking, and frequenting the gym whenever he has free time.