Here's our story. We look forward to hearing yours.
About Heather Cummings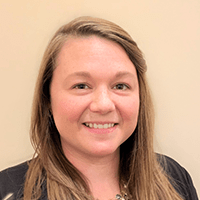 Heather works in our Easton office as an Operations Associate. As a vital part of our Operations Team, she provides support with client service, paperwork processing, and also scheduling. Heather previously worked in the insurance industry, along with playing a key role in her family's local seafood business.
Personally, Heather lives in Talbot County with her family. In her spare time, she enjoys spending time with family and friends, as well as being outdoors fishing, hunting, crabbing and enjoying life on the Eastern Shore.