Here's our story. We look forward to hearing yours.
About Thomas Sweeney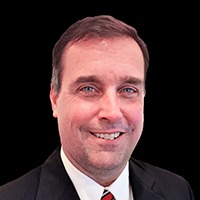 Tom Sweeney is an investment advisor representative with Andersen Wealth Management and nearly thirty-year industry veteran.  He has guided clients through major events such as the internet bubble, housing crisis, great recession, and many tax and legislative changes since 1992.
Tom says "I believe financial advisors should tailor financial solutions to the unique needs of each client."  His philosophy of personal service is directly in line with AWM's established belief that there are no one-size fits all solutions.  Every situation truly is different, and unique.
Tom holds a bachelor's degree in finance from West Virginia University.  He currently resides in Berlin, MD where he enjoys golf and spending time with his family