Here's our story. We look forward to hearing yours.
About Brianna Paugh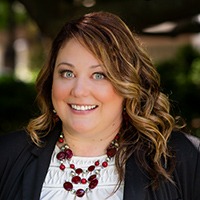 Brianna joined our firm in 2011 and quickly rose to become the practice's Practice & Events Manager.
Brianna is instrumental in ensuring that our office runs smoothly and that our client service functions at the very high standard that we require. She has a keen eye for detail, and her organizational skills are unmatched. Brianna is also in charge of organizing our many events, whether they are educational, informative or entertaining. All of our clients know that Brianna is a key component of Andersen Wealth Management.
Brianna lives in northern Talbot County with her family. In her spare time, she enjoys spending time with family and friends, as well as crafting and giving back to the community through various organizations. Brianna is also an outstanding baker and loves whipping up delicious treats, especially cupcakes!