Here's our story. We look forward to hearing yours.
About Joseph Lorenzo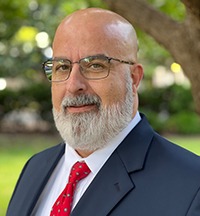 Joe is a native of the Delmarva Peninsula, being born in Milford, DE and currently residing in Greenwood, DE. He is a United States veteran, serving 4 years in the Navy. He was stationed on the USS Recovery ARS-43. Following his service in the Navy, he returned to the peninsula and began working in the plastics production industry. He was there for 30 years, eventually working his way up to the Senior Supervisor position. Being the hardworking family man that he is, Joe also owned a floor business that he did aside from his production job, which he operated for nearly five years. In addition, he obtained a second job as a building supervisor for an outpatient medical building, so Joe understands what it's like to work hard for your money. Joe is excited to begin his second career as a Financial Specialist at Andersen Wealth Management and he is eager to help people achieve their financial goals.
Personally, Joe and his wife Dana, have three children, Cody, Matthew (Jessie), and Isabella. They also have four granddaughters, Lilly, Hailyn, Londyn, and Violet. In his free time, Joe enjoys spending time making memories with his family.