Preparing Your Retirement Plans for the Unexpected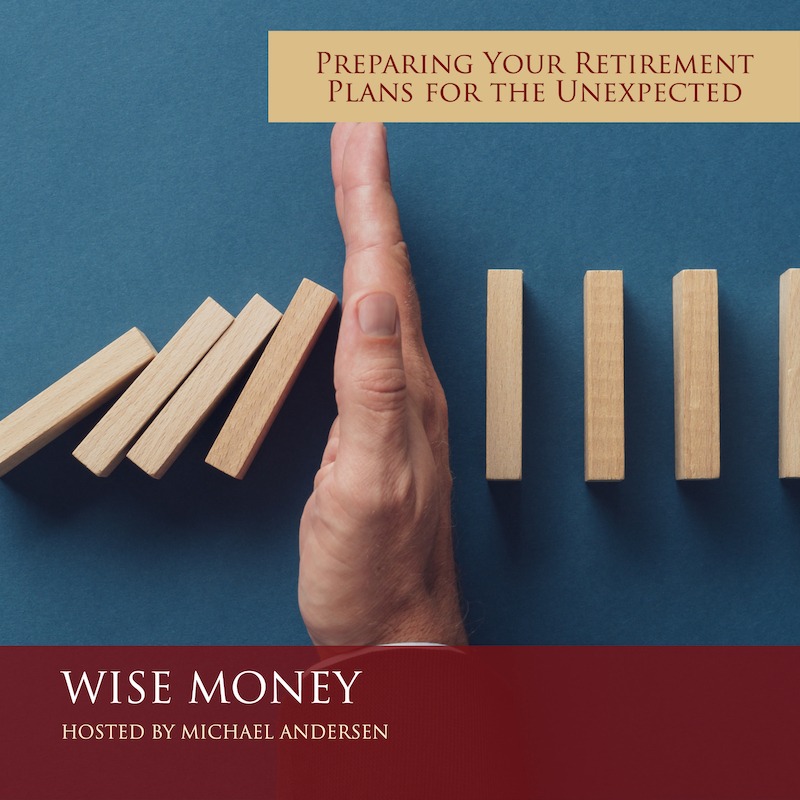 When it comes to retirement, your best course of action is to expect the unexpected. That's because there are so many different factors that could end up impacting your planning in ways you didn't see coming. But preparing for the unexpected can be easier said than done, especially when it comes to finances.
So, in this week's episode of Wise Money, Michael Andersen walks you through the biggest categories of risk to your retirement that you should be watching out for. He also shares strategies for how you can prepare for these risks. It's an episode you don't want to miss, tune in now!