Your Money and Coronavirus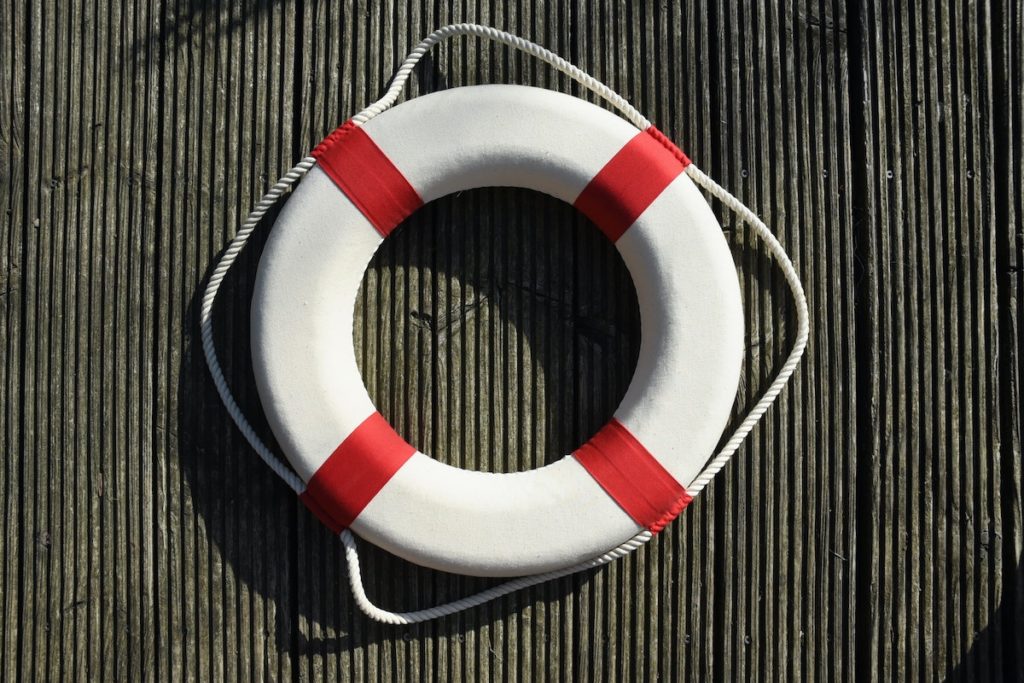 The COVID-19 pandemic began as a public health crisis, but it quickly evolved into a serious economic downturn. While we have seen some positive news as of late, many Americans are still suffering under the burden of severe financial challenges.
Today, we're sharing a guide assembled by Forbes to provide updated information on how to protect your financial health during this unprecedented time in our world. Helpfully organized by subject and last updated on April 24, it provides links to a multitude of Forbes resources and information on both individual and small business relief efforts.
If you need help navigating the new circumstances that we find ourselves in, read on to learn how to best protect your financial interests in the time of coronavirus.
Resources for Income Replacement
Self-Employed And Struggling? How To Choose Between UI And A PPP Loan
New IRS Tool Lets You Track Your Stimulus Check, Update Direct Deposit
If You Haven't Filed A Tax Return, Register For Your Stimulus Check Here
5 Reasons You Might Not Get A Stimulus Check
Your Guide To Benefits In The CARES Act Federal Stimulus
Answers To The Most Common Questions About Stimulus Checks
Don't Worry. The $1,200 Stimulus Check Won't Cut Your Refund Next Year
When Your File Your 2019 Return Could Affect The Size Of Your Stimulus Payment
What You Need To Know About Expanded Unemployment Benefits
What's In The $2 Trillion Stimulus Bill
Do You Qualify For Paid Sick Leave Under The Families First Act?
Understanding Tax Implications
Tax Aspects Of The Stimulus: An Explainer For The Truly Curious
IRS: You Have Until July 15 To Make 2019 Contributions To Your IRA or HSA
Updated List Of State And Federal Tax Office Closings, Extensions And Relief
The Delayed Federal Tax Filing And Payment Deadline
Working From Home? Your Home Office Expenses Probably Aren't Deductible.
With Stock Market Crashing, A Primer On Taxation Of Gains And Losses
Little Known 9/11 Tax Provision Should Allow Employers To Help Workers With Disaster Expenses, Tax Free
Housing and Mortgage Assistance
Mortgage Forbearance: What To Know Before You Delay Payment
When Does A Cash-Out Refinance Make Sense?
Home Buying And Selling In These Uncertain Times
Mortgage Payment Relief Tracker
How To Turn Your Home Equity Into A Backup Plan With A HELOC
Student Loan Relief
What To Do If Your Student Loans Aren't Eligible For Coronavirus Relief
Seeking Public Service Loan Forgiveness? What The CARES Act Means For You
FAQ On Coronavirus Relief And Your Student Loans
FAQ On Current College Students And Coronavirus Relief
Congress Just Created A 6-Month Student Loan Payment Holiday. Should You Take It?
With New Relief For Federal Student Loans, Don't Rush To Refinance
Banking Questions
How To Protect Your Credit Score During This Crisis
How To Keep Your Info Secure As Banking Goes Online
How To Get Cash And Bank Services As Branches Close
What Banks Are Doing For Customers In Need
Insurance Topics
Looking For Life Insurance? Here Is What Has Changed
How To Buy Life Insurance During The Pandemic
Car Insurance Companies Start Offering Refunds Because So Few Are Driving
You May Have Longer To Make That Insurance Payment 
Consumers Are Panic Shopping For Life Insurance
What May And May Not Bungle Your Life Insurance Application Right Now
Retirement Planning
Under COVID-19 Relief, A Couple Could Take $400,000 From Retirement Accounts Penalty Free
Smart Moves To Make—And Mistakes To Avoid—With Your 401(k) Now
What To Do If Your Employer Suspends Matching Contributions To Your 401(k)
How To Turn Congress' Suspension Of 2020 RMDs Into Tax Savings
The Current Crisis Is Turning Into A Retirement Fire Drill
A Shelter-In-Place Order Could Be A Test Run For Early Retirement
What You Should—And Should Not—Do With Your Retirement Accounts
If You've Still Got A Job, Should You Stop Contributing To Your 401(k)?
It's Time To Have An Updated Living Will, Health Proxy And HIPAA Release
With Coronavirus Shutting Social Security Offices, Here's How To Get Help
Boomers' Retirements Will Be Permanently Altered. Here's How
Should You Take Social Security Early To Weather The Crisis?
Personal Finance
Six Things To Do With Your Stimulus Check
Don't Fall For These Coronavirus 5 Money Scams
Self-Care: 7 Ways To Indulge Yourself Without Breaking The Budget
Five Smart Steps To Take Now To Retool Your Budget For Tough Times
Six Essential Money Moves To Make In Uncertain Times
Four Mind Tricks To Avoid Investing Mistakes In A Downturn
Credit, Spending & More
You Can Now Check Your Credit Report For Free Weekly. Do It
How To Navigate Touch Free Payment Methods
Cut Credit Card Costs: 3 Easy Ways To Save
No, Losing Your Job Won't Affect Your Credit Card
Tracker: At-Home Services Being Made Available For Free During The Crisis
A Budget-Friendly Guide To Streaming Services While You're Stuck At Home
Cash Back Versus Flexible Bank Points: Which Option Is Best Now?
The Best Credit Cards For Food Delivery Services
What To Do If You Have A Negative Balance On Your Credit Card
Credit Cards That May Come In Handy If You're Quarantined While Traveling
How To Earn Rewards Now That You Can Use Once Travel Is Back
March Apple Card Payments And Interest Waived For Those Affected By Crisis
Small Business Assistance
Plain Talk On The Paycheck Protection Program For Small Business
The Ultimate Small Business Work From Home Guide
How To Calculate Payroll Costs For Your Paycheck Protection Loan
Three Issues That Need To Be Resolved About Paycheck Protection Loans
Free Money For Small Business? Beware The Legal Risks
Consider Alternatives To The Paycheck Protection Plan Loan
Should You Apply For A Forgivable Paycheck Protection Loan Or A Tax Credit?
How To Get Cash For Your Small Business Through The CARES Act
Updated List Of Small Business Relief Programs
Charitable Giving
New Tax Break For Charitable Giving Included In Stimulus
Where, What & How To Donate (And Deduct)
Lending To Family? Avoid These Tax Landmines
How To Make Masks For Healthcare Workers
Travel Questions
What To Do If An Airline Won't Refund Your Cancelled Flight
6 Things You Need To Do About Cancelling Travel
Flight Cancelled? Don't Rush To Rebook Or Accept A Voucher
Reevaluating Summer Travel Is Easier Said, Then Done
Master List Of All Major International Airline Change And Cancellation Policies 
How Online Travel Agencies Like Airbnb And Travelocity Are Handling Bookings
Answers to Travel Insurance Questions
Master List: How Airline And Hotel Loyalty Programs Are Responding
As we continue to sail these rough waters together as a nation and as a global community, more challenges may yet arise. We will continue to share what we believe to be the most useful information to help you navigate the financial landscape in the age of COVID-19. Educating yourself and utilizing guidance from the experts will allow you to best protect your money during this uncertain time.