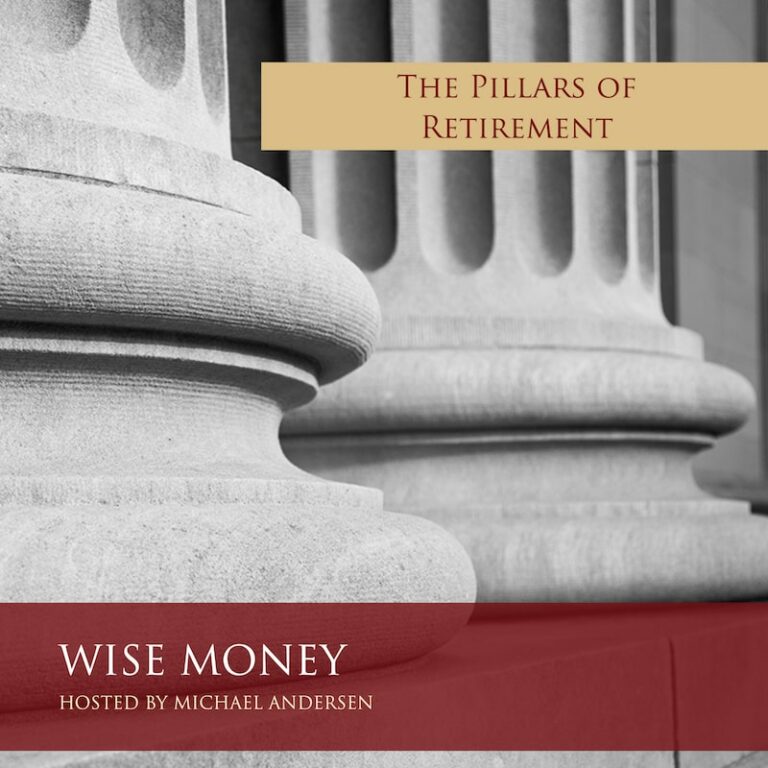 Just like any sturdy building, the foundation is the most important part. The same is true with retirement, you need a strong structure in place so that your wealth can flourish.
In this episode of Wise Money, Michael Andersen explains the four pillars of retirement: protection, growth potential, income, and liquidity. Listen in to find out how you can reshape your retirement plan to include all four pillars so that it's as strong as it can be.
If you'd like to call and discuss the topics covered in this episode or receive Michael's complimentary financial compass, you can call 800-727-7035.
Read More