Transitioning from the Accumulation to Distribution of Wealth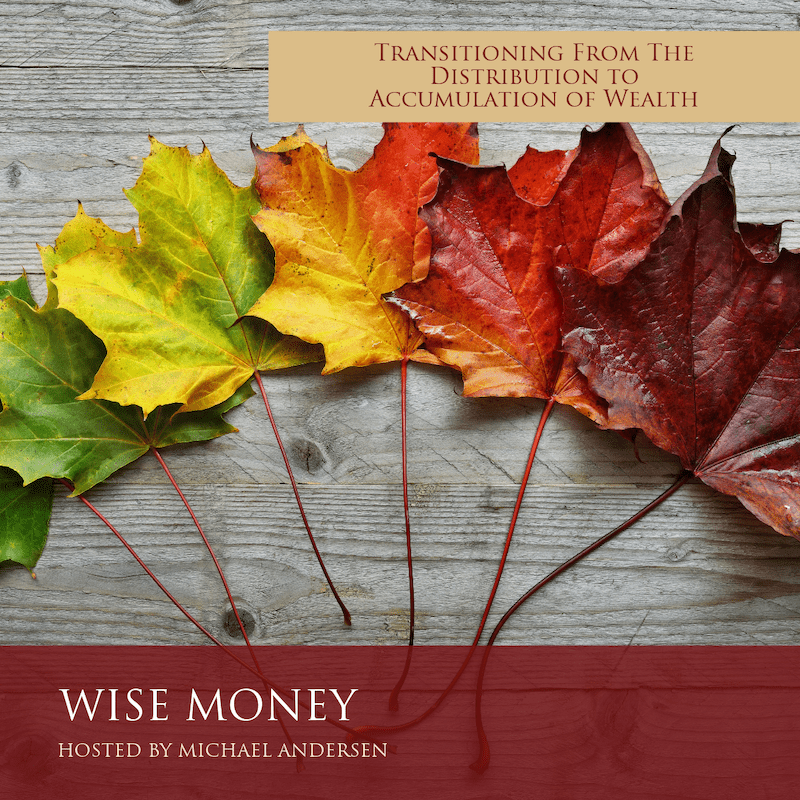 The couple of years before you hit retirement are arguably some of the most important years of your life when it comes to finances. So, for people who are planning to retire in the next 3-5 years, there's a lot of pressure to be sure that you're making the right financial decisions for your future. For the past 20-30 years, you've been focused solely on accumulating wealth and taking risks to help boost your savings. And your retirement is when all of that hard work will come back to you – however, this couple of years beforehand, that's when you go from accumulation to preservation.
So how does one successfully navigate the transition from accumulation to distribution of wealth? That's what Michael Andersen is here to talk about today. Tune in now to gain insightful tips and strategies on how to take advantage of these last few years before you retire so you can enjoy lasting financial security throughout retirement.